November 10, 2004
sim san francisco
Relevant Historian Alex Pang points to this amazingly nice NASA earth observatory image of San Francisco (collected by Space Imaging's IKONOS bird on 8/28/2004). It took me a moment to figure out why this picture seemed so familiar...the perspective view, the sharp relief, the level of detail, the conspicuous landmark buildings...where had I seen it before?

Figure 1. San Francisco, CA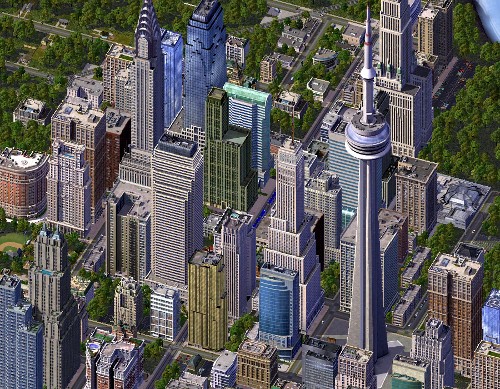 Figure 2. Sim City, USA
Looking at the satellite image, I keep waiting for the buildings to animate and Godzilla to come crashing down Market St.
Posted by Gene at November 10, 2004 01:01 PM | TrackBack